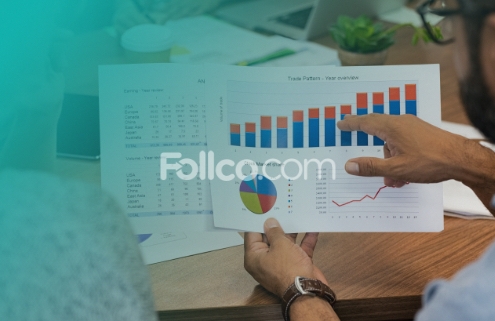 Your partners and resellers are critical to the health of your business. It's essential that you offer the best Partner Experience programme possible to create lasting relationships and unlock a host of exciting benefits.
But how exactly can you gauge the impact of your Partner Experience initiatives? In this post, we're going to take a look at the KPIs that you can use to define the success of your Partner Experience programme.
What Is Partner Experience (PX)?
In today's interconnected business environment, productive and profitable business relationships are more important than ever before. Forge strong links with your partners and resellers to keep the flow of communication open, and you'll be sure to reap the rewards.
That's essentially Partner Experience – all the processes and details that come together to make your partners and resellers as satisfied and productive as possible.
Here are just some of the factors that affect your partner experience.
Personable relationships
Fast response times
Loyalty rewards
Timely updates
Exclusive offers and discounts
By focusing on those areas and offering great Partner Experience programme, businesses can boost partner satisfaction, forge closer links and ultimately enjoy higher revenues
Looking for a closer look at the benefits of a strong PX? Read our piece to learn more about how partner experience can benefit your business.
The Main Partner and Reseller Program KPIs 
As we've established, Partner Experience is critical to your business. That's why you've got to collect data and monitor the right KPIs. To give you a helping hand, let's take a look at the actual KPIs that you can use to measure the state of your PX.
Number of partners
Many businesses will decide to track the overall number of partners that they have over a given period of time. This is a straightforward metric that you can use to gauge the efficacy of your relationship-building efforts.
You can use this historical data to assess the positive and negative impacts of your partnership-building activities and forecast future performance.
Revenue per partner
Once you've forged a strong partnership, you'll need to make sure that it's as valuable as possible for your business. This is why it's vital that you track the revenues per partnership.
Accurate and diligent data analysis of revenue per partner will make it easier for you to assess which partners are most valuable and how your efforts have grown over time.
Partnership lifetime value
Partnerships evolve and change over time, according to a wide range of factors. You should monitor the ebb and flow of your partnerships by monitoring the partnership lifetime value of your partners.
Using this information, you'll be able to monitor how your relationship has expanded or contracted over time and identify the relevant factors. If you assess the lifetime value of partnerships alongside one another, you'll be able to uncover trends and patterns.
Partnership length
It goes without saying that you'll want your partnerships to last for as long as possible. The longer the relationship, the more profitable it will be. Longer relationships are also a good indication that you're using the right techniques and strategies.
You should measure the length of your partnerships and find averages to understand where you need to apply attention and improve your offering.
Partner satisfaction score
It goes without saying that you want your partners to be as satisfied as possible. Higher satisfaction scores are indicative of a healthy and profitable relationship that benefits both of your businesses.
You should use a blend of surveys sentiment analysis to calculate your partner satisfaction scores and monitor how they evolve over time in light of the changes that you make.
Year-over-year partnership revenue growth
Are your partnerships working for you and pushing your revenues higher? You'll naturally want to upsell certain products/services and extract the maximum value possible from your business relationships.
You should carefully track the year-on-year revenue growth of your partnerships and use that information to shape your strategies and techniques.
Average partner response time
If you're going to delight your partners and provide them with a great experience, you've got to offer them a swift response and resolution times. You should monitor the average partner response time to assess how you perform and which changes you need to make.
Boost Your PX Today with Follco
As we've covered, it's crucial that you monitor the appropriate KPIs and use that information to shape your partner and reseller relationship strategies.
Do you need to forge closer links with your partners and keep your lines of communication open at all times? A Partner Experience platform is what you need.
Here at Follco, we offer businesses the ability to create feature-rich communication platforms that keep your partnerships operating at peak capacity. Ready to boost your critical PX metrics? Visit our website to learn more and get started with Follco today.
https://follco.com/site/wp-content/uploads/2020/03/How-to-Define-the-Success-of-Your-Partner-Experience-Programme.jpg
400
495
Robert Hawkes
https://follco.com/site/wp-content/uploads/2020/03/Follco-Blog-Logo.png
Robert Hawkes
2020-03-23 19:25:22
2020-05-20 17:25:12
How to Define the Success of Your Partner Experience Programme