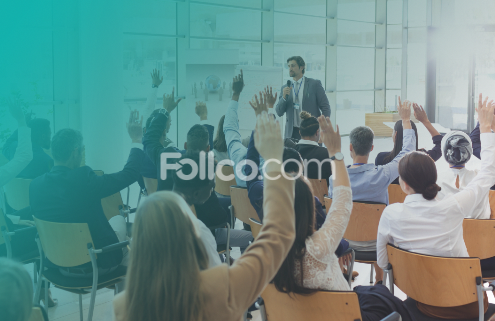 Interactive content has been dubbed the 'future of marketing'. We think it's also the future of partner engagement.
The main reason is that it is an effective lead generation tactic. 
It can be a gamechanger in helping your partners pitch your product and strengthening partner relationships.
To grow your partnerships in 2020 and beyond, you should consider mastering interactive content. In this post, we'll define interactive content and explore how you can use it to engage partners and resellers.
What is Interactive Content?
Interactive content is content designed to engage users through their participation. In other words, to get a result the user needs to interact with the content.
An effective producer of this content is HubSpot. They create free educational content specifically for their niche, but to access the content users must fill in their information and the content is emailed to them.
How Interactive Content Engages Your Partners?
Nearly 90% of people prefer more visual and interactive content. Furthermore, it performs better compared to regular content, and it's not hard to see why.
Interactive content can be highly immersive by creating a unique user experience. It encourages people to compete, compare, test themselves, consume information faster, and achieve faster results. 
How Can You Use Interactive Content?
Here are some practical ways you can use interactive content to engage your partners and resellers.
Use quizzes to recommend new products
In outcome quizzes, answer choices are associated with one or more possible outcomes and users are assigned a final outcome based on the combination of answers they select.
Create polls and surveys to show you care
Polls and surveys can help you gauge the general opinion surrounding your niche industry and your tool in specific as well. Interactive polls can help you with your market research and check customer satisfaction levels. 
Employ chatbots to offer around-the-clock service
A chatbot is a tool that has conversations with users without the need for a person to manage it. Chatbots can answer the most common questions your partners have about your product. 
Offer calculators to demonstrate value
Interactive calculators can be used to solve tedious estimates and cost calculations quickly for prospects and users. Calculators can be used for lead generation, sales qualification, or increasing customer loyalty.
You can create calculators to provide personalized estimates of how your affiliates can benefit by associating themselves with your product.
Create a great native app to drive deeper connection
A feature-rich native app can help deliver exceptional brand, partner and reseller experiences. Follco can help you to deliver exceptional experiences that scale your channel partner programme.
In conclusion, interactive content can be a powerful tool in attracting new business partners and ensuring continued success with your existing partners. Done correctly, it could become a lead generation and referral marketing machine. 
Boost Your PX Today with Follco
At Follco, we empower businesses to create industry-leading secure private communication portals that boost engagement and communication. You can quickly get started with our platform to spin up a personalised and feature-rich portal.
Our platform empowers you to create a personalised platform that champions your culture and brand while offering a one-stop-shop for communication with your partners.
Ready to improve your partner experience today? Get started with Follco today.
https://follco.com/site/wp-content/uploads/2020/05/How-to-Use-Interactive-Content-to-Engage-With-Your-Partners.png
400
495
Robert Hawkes
https://follco.com/site/wp-content/uploads/2020/03/Follco-Blog-Logo.png
Robert Hawkes
2020-05-17 15:59:17
2020-05-24 13:21:06
How to Use Interactive Content to Engage With Your Partners