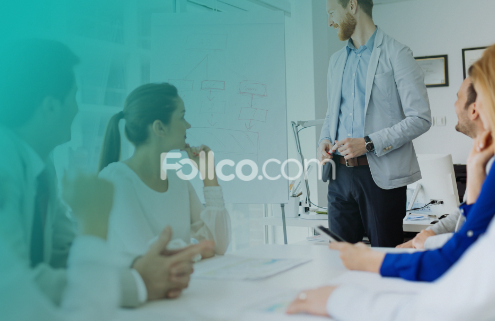 A single amazing partnership with another company can transform the fortunes of your business. That partnership could lead to higher revenues, new opportunities and fruitful feedback.
If you're going to get the maximum value possible from those partnerships, though, you'll need to retain your partners for as long as possible. This will give you the opportunity to nourish your relationships and allow them to flourish.
In this post, we're going to take a look at why partner retention is important before we explore four techniques that you can use to improve your partner retention rates.
Why Is Partner Retention Important?
Before we dive into four techniques that you can use to improve partner retention, let's outline exactly why it's worth putting in the effort. Here are four key reasons that partner retention is critical to your business:
Boost your revenue
The lifetime value of a customer is essentially the amount of money that they spend with your business during their time with you. Acquiring new customers is expensive, which is why every business should work hard to improve partner retention and increase the lifetime value of its customers.
Attract new customers
If you take care of your partners, there's a better chance that they'll become advocates for your brand. This means that they might spread the word and play an important role in helping you to generate new referrals for your business.
Strengthen your brand
Your prospects will often spend a lot of time researching your business before they put pen to paper and make a purchase. They'll take a look at things like price and product details, of course, but they'll also monitor whether or not you've managed to satisfy your existing partners. Bolster your reputation in this area and you'll be sure to seize success.
Secure trusted feedback
Whatever product or service you offer, it's important that you take care of your power users and listen carefully to their feedback. Retain these customers and you'll be able to access valuable feedback that keeps your business operating as effectively as possible.
Four Techniques to Improve Partner Retention
Now that we understand why partner retention is so critical to your business, let's take a closer look at four techniques that you can use to keep hold of your customers.
Share timely updates
According to American Express, 33% of Americans say that they'll consider switching companies after just a single instance of poor service. While you're operating in a B2B context, a similar dynamic reigns: it's critical that you minimise poor experiences to retain your partners.
The timeliness of updates and replies can have a big impact on the satisfaction of your partners. This is why it's so critical that you make sure to inject timeinless into all of your communications – reply to questions quickly and share updates as soon as possible.
This type of timely communication will show your customers that you care about them and that you value their partnership. 
Keep your lines of communication open
There are few things more frustrating in the world of business than struggling to get in touch with somebody. We all know what it feels like to get stuck in a loop making the same call again and again, or sending emails with no response.
If you neglect your partners in this way, they'll be sure to look for greener pastures and pursue an alternative provider with better levels of communication. To make sure that doesn't happen, make sure to keep your lines of communication open.
You can do this by investing in the appropriate tools and team members. If you create a large and efficient customer service team, your partners will get the responses they need when they need them.
You could also use a PX platform to create an effective and predictable way to share updates and messages with your partners.
Reward partner loyalty
By working with your business, your partners are placing a lot of trust in you – it's critical that you earn it and reward their loyalty.
There are a huge number of B2B loyalty programs around the world. Businesses use these programs to show their partners that they care and value their custom. Some businesses might offer discounts on their products or services, for instance, or give some customers preferred access to new features.
Saasquatch has put together a great exploration of B2B loyalty programs. There are lots of great ideas that you could pursue to reward your customers and elevate your customer retention rates.
Build stronger relationships
If you're going to retain your customers, you'll want to take every opportunity to build stronger relationships. To do so, you should sit down with your team members and map the customer journey. You can use that map to identify where to make interventions.
Here are just a few techniques that you can use to build stronger relationships with your partners:
Send birthday messages

Share offers on a regular basis

Check in on your customers with regular surveys

Give timely and transparent updates
All of these little touches can help you to build authentic and enduring partnerships that drive value for your business.
Use a PX Platform to Execute These Techniques
A feature-rich PX platform can help you to make each of those steps a reality. Ready to learn more?
Request your Follco demo today to learn how our feature-rich platform can help you to deliver exceptional brand, partner and reseller experiences to boost your partner retention rates.
https://follco.com/site/wp-content/uploads/2020/04/Improve-Partner-Retention.png
400
495
Robert Hawkes
https://follco.com/site/wp-content/uploads/2020/03/Follco-Blog-Logo.png
Robert Hawkes
2020-04-12 15:28:16
2020-04-12 15:28:16
Four Steps You Can Use to Improve Partner Retention